About Us

Scaftech is a software company specialising in providing software and software services to companies in the Steel Scaffolding, Formwork and temporary fencing industries.

Scaftech is an Australian company with customers in 22 countries.

There are four core product modules which can be purchased together or as separate modules:

iScaf® - The leading scaffold design and estimating tool

iScaf Lite - The Simplified version of iScaf with AutoCAD 2004 included

iRent® - Complete Rental Management System

iSite - Inventory control System



---

2008 – Scaftech Pty. Ltd.
Scaftech has moved to a larger office in Springvale to cater for further expansion



---

2005 - Scaftech Pty. Ltd
We changed our name to better position us in the market place.

Today, Scaftech's products are used in the following countries:
Australia
Canada
England
France
Ireland
Italy
Kuwait
Malaysia
Mexico
New Zealand
Netherlands
Philippines
Portugal
Saudi Arabia
Scotland
South Africa
South Korea
Spain
Thailand
Trinidad and Tobago
United Arab Emirates
USA



---

1988 - Sericon Pty. Ltd.
founded in 1988 is a professional consulting firm, specialising in high quality software products. Sericon intends to fill the perceived void in the marketplace for a software company that specialises in the automation of small to medium businesses where standard computer systems e.g. accounting, payroll etc. are not appropriate. What distinguishes the company is that it provides mission-critical applications, which, by design, are intuitive, user friendly and adapted to our client's business practices. Currently, Sericon provide specialised software services on mini and microcomputer platforms using predominantly Powerhouse, FoxPro, & C with an increasing exposure to the Visual Basic and MS-Access languages. With the industry moving towards client/server distributed network platforms, Sericon has expanded its personnel to include Windows developers who have a special focus on client/server multi-platform development. This allows us to supply and support our customers with modern software solutions utilising state-of-the-art technologies.

Sericon provides a range of software and consulting services, including the following:

Project Management: Sericon's experienced programmers will skillfully orchestrate the project team to deliver an application system, which provides the best balance of the client's criteria for cost, scheduling and functionality.

Application Development: Sericon's staff include some of the most experienced Powerhouse, xBase and MS Access developers in the country, with over twelve year's experience.

Business Intelligence: Sericon are accredited Cognos resellers for the Impromptu and Powerplay range of business intelligence desktop tools.

- Vipa
- H.A.T.S.
- nRolls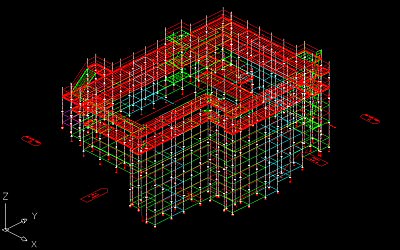 ---

1993 - Sericon Scaftech Pty. Ltd.
was established in 1993 to develop software specifically for scaffold companies.

Over the past few years, Sericon has moved towards the marketing of it's products internationally. These products have received a tremendous industry response culminating in the opening of an U.S. office in March 1994 to service our growing North American customer base.


---