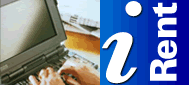 Other iRent Features:

- Invoicing
- Order Processing
- Inventory
- Job Details
- Damages
- Reports
- Languages
- iQuery
- Ease of Use

- FAQ's
- iRent Main



iRent Job Details

iRent provides all job information at your fingertips.


Allows for an unlimited number of Jobs per Customer and Jobs per Site.



Invoicing is performed by Job either one at a time or in "Batch" mode.



Billing methods and minimum rental can be changed for each Job.



On-line Job balances. Tracking of where Items are as well as what is on each Customer Site.



Recording of all movements on Job/Site. Delivery/Return summary information by item, forecasted return date.



Provides Billing Information by Customer or Job.



Job History information.
---