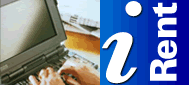 Other iRent Features:

- Invoicing
- Order Processing
- Inventory
- Job Details
- Damages
- Reports
- Languages
- iQuery
- Ease of Use

- FAQ's
- iRent Main



iRent Inventory

iRent provides accurate inventory information.


Provides up-to-date inventory quantities information including yard quantities and job/site quantities for multiple branches.



Multiple price tables per items.



Daily, Weekly, and 28 day rental rates.



Ability to enter items under a category with numerous reports based on item categories.



Re-rent module including re-rent suppliers, re-rent transactions and re-rent balances.



Utilization analysis showing the utilization percentage of all items for any date period.



Item revenue reports and Item revenue reports by Customer.



Allows for adjustments, yard to yard transfers, repairs and damages and other inventory transactions which automatically updates totals. Reporting for item damages by Job.



Some inventory reports can be exported to a Spreadsheet.



---